Backfield Twins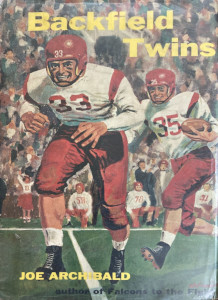 Author:
Joe Archibald
Publication:
1960 by Macrae Smith Co.
Pages:
192
Current state:
Basic information has been added for this book. It is under consideration and will be updated when it is evaluated further.
Book Guide
Published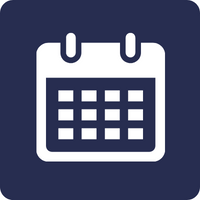 1960
Publisher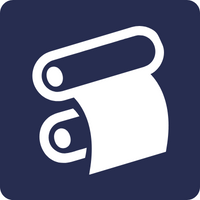 Macrae Smith Co.
Pages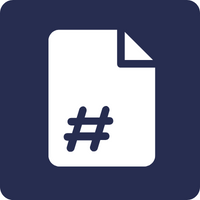 192
Search for this book used on:
"Watch the man playing opposite you. . . It's the same with a center. Watch him, you guys." Coach Jack Rymer was a driver, a hero-maker, and the Pioneers were heading straight for their first undefeated year under his direction. The stadium was bulging with unaccustomed Saturday crowds and the old campus was charged with the electric possibilities of glory at last. But it was a glory that made Neil Kilbourn feel uneasy.

Neil, one of the Touchdown Twins approaching legendary fame at Bushnell, couldn't put his finger on the trouble at once, but when he took his attention from the man opposite to watch his own teammates and his own mirror-image brother, Ray, and sized up the real trouble, he concluded that the price of victory can be too high. Stiff courses, hardly mastered, were mysteriously becoming snaps at Bushnell, and the wrong kind of alumni were showing the wrong kind of enthusiasm for the team.

It takes rugged strength to be a good football player, but to be a real sportsman takes heart as well. Neil, used to bludgeoning his way through the opposition for winning touchdowns, finds it necessary to use all his powers of observation and attack to defeat the faceless adversary on his own team. Here is a roaring new college football story of victory over several kinds of opponents, by Joe Archibald, author of FALCONS TO THE FIGHT.

From the dust jacket
To view reprints of this book please sign in.
Content Guide
Please sign in to access all of the topics associated with this book and view other books with the same topics.
For information about the lead characters please sign in.
Find This Book
Search for this book used on: