Mr. Bell Invents the Telephone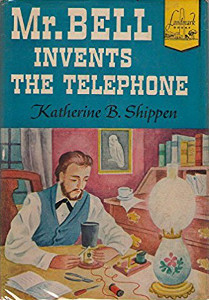 Book Guide
Published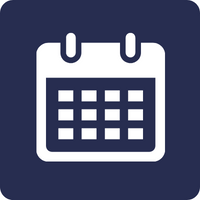 1952
Publisher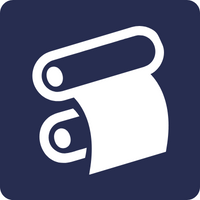 Random House
Pages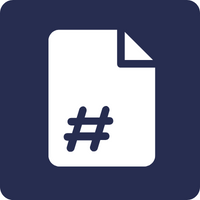 179
Series number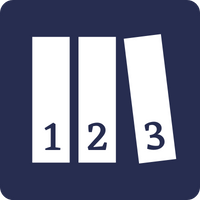 30
Search for this book used on:
So Alexander Graham Bell was calling his strange invention a telephone! Almost everybody else, back in the 1870's, laughingly called the contraption an electric toy.

The young inventor was puzzled. He had given up his dreams of teaching the deaf to speak. He had worked himself into a serious illness. He and his friend, Thomas Watson, had lived in poverty while they completed their experiments on the telephone. Did people believe that a sensible man would sacrifice so much to create a toy?

But although Bell was frail in health, there was nothing frail about his belief in the value of his work. He was determined to prove that his telephone was useful and practical.

In Mr. Bell Invents the Telephone Katherine Shippen gives us a life-like picture of the young teacher who left Scotland to become one of our greatest inventors, and tells an exciting story of the difficulties he overcame before he could complete and establish the telephone.

We also see, working at Bell's side, the two persons who were closest to him: Thomas Watson, almost without schooling but with a keen mind and clever hands; and Bell's completely deaf wife, Mabel Hubbard Bell, who encouraged him to continue when others said, "It can't be done!"

This story of a young man who refused to be defeated will thrill readers who enjoy true stories of invention, accomplishment, and great courage.

From the book
To view an example page please sign in.
Please sign in to access the type of illustrations and view more books with this type.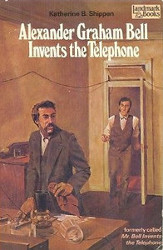 Alexander Graham Bell Invents the Telephone
Reprinted in 1982 by Random House Books for Young Readers
Available formats: Paperback
Series: Landmark Books (Random House Paperback Reprints)

Members Only (Original Landmark Books)
View on Amazon
View free online

This edition is not illustrated. The etching of Alexander Graham Bell that appears on chapter openings is reprinted by permission of The Bettmann Archive. It shows Bell opening the telephone line between New York and Chicago in 1892.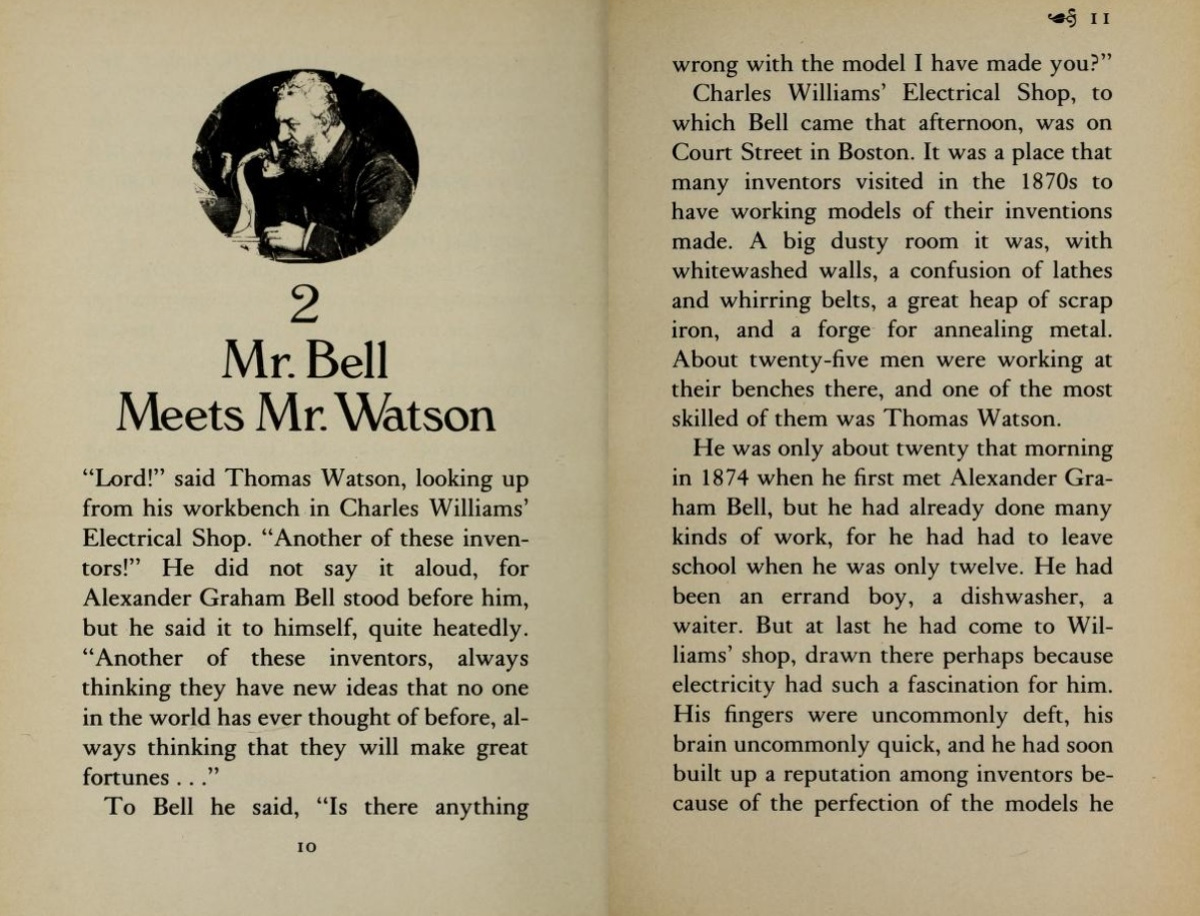 To view reprints of this book please sign in.
Content Guide
Please sign in to access all of the topics associated with this book and view other books with the same topics.
Please sign in to access the locations this book takes place in and view other books in the same location.
Please sign in to access the time periods this book takes place in and view other books in the same time period.
For information about the lead characters please sign in.
Resource Guide
Landmark Books: What They Are and Why They Matter
Released in 2022 by Plumfield Moms Podcast
Available formats: Streaming Audio
Length: 52 min.
View on the Plumfield Moms Podcast site

Two-part episode hosted by Podcast Moms with guests Sandy Hall (Hall's Living Library), Jill Morgan (Purple House Press), and Tanya Arnold (Biblioguides) where they discuss the Landmark series, how they came to be and why they are worth adding to a home library.
Find This Book
Search for this book used on: