The Rise and Fall of Adolf Hitler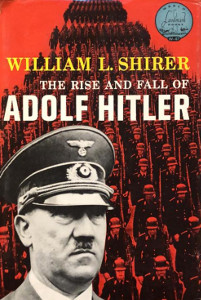 Author:
William L. Shirer
Publication:
1961 by Random House
Genre:
Biography, History, Non-fiction
Series:
Landmark Books (World Landmark)
Series Number: W47
Pages:
185
Current state:
This book has been evaluated and information added. It has not been read and content considerations may not be complete.
Book Guide
Published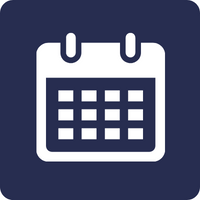 1961
Publisher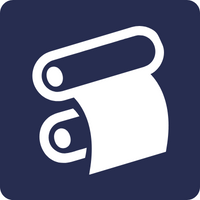 Random House
Pages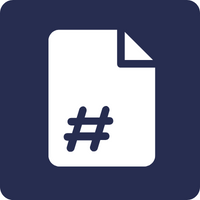 185
Status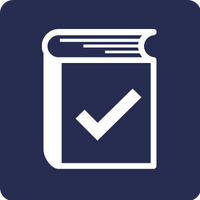 In Print (Reprint)
Series number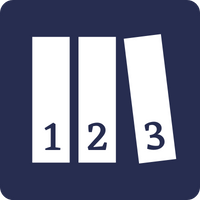 W47
Search for this book used on:
At daybreak on September 1, 1939, a huge German mechanized army poured across the Polish border, while great clouds of German bombers let loose their destruction from the skies. World War II, provoked cold-bloodedly by Adolf Hitler, had begun.

Who was this Adolf Hitler who rose literally from the gutter to conquer most of Europe? How was he able to overcome such incredible obstacles in his rise to power? What was it that enabled him to persuade a nation to embark on a program of mass murder and suicidal war? And what kind of madness led him to destroy that country he claimed to love?

For many years William Shirer's job as an American correspondent in Berlin gave him the opportunity to meet Hitler, listen to his numerous speeches, and observe him at first hand at the moment of his greatest triumphs. What is set down in this book is based almost entirely on what the author himself saw in Germany and on the massive files of secret Nazi documents captured by the Allies at the end of World War II. Step by step, the reader follows Hitler's course of conquest, watches him browbeat his victims, double-cross his friends and enemies, massacre millions of innocent people, and plunge the world in the bloodiest and most destructive war in history.

Millions of people still living remember Hitler and the horrors of his Nazi Third Reich. But for a new generation, living in uncertain times, this book will provide a vivid, authentic account of one of the most shocking chapters of world history.

From the dust jacket
About the writing of this book, in reference to being approached by Bennett Cerf to write about Adolf Hitler for the Landmark series:
"It was not so easy as he assured me it would be. . . . How did you write for young people? You couldn't be condescending. You had to respect them. But you had to keep it simple enough for them to understand," Shirer recalled in his memoir A Native's Return.
To view an example page please sign in.
Please sign in to access the type of illustrations and view more books with this type.
Please sign in for audiobook information.
To view reprints of this book please sign in.
Content Guide
Please sign in to access all of the topics associated with this book and view other books with the same topics.
Please sign in to access the locations this book takes place in and view other books in the same location.
Please sign in to access the time periods this book takes place in and view other books in the same time period.
For information about the lead characters please sign in.
Please sign in to access information about the content of this book that you may want to consider before reading.
Resource Guide
Landmark Books: What They Are and Why They Matter
Released in 2022 by Plumfield Moms Podcast
Available formats: Streaming Audio
Length: 52 min.
View on the Plumfield Moms Podcast site

Two-part episode hosted by Podcast Moms with guests Sandy Hall (Hall's Living Library), Jill Morgan (Purple House Press), and Tanya Arnold (Biblioguides) where they discuss the Landmark series, how they came to be and why they are worth adding to a home library.
Reviews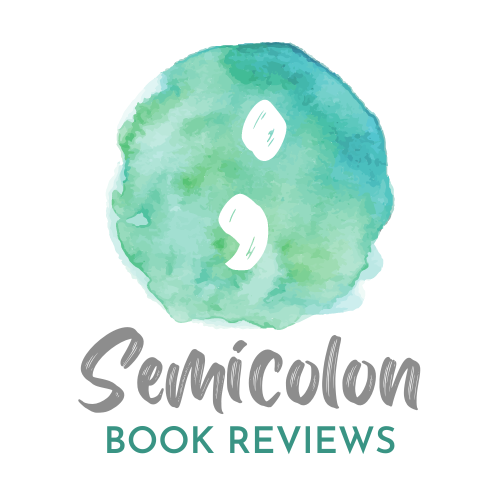 The Rise and Fall of Adolf Hitler by William Shirer
Reviewed by Sherry Early
As an American correspondent in Berlin, Shirer actually met Hitler, listened to many of his spell-binding speeches, and observed him over the course of several years before and during World War II. The result of Shirerís observations and his journalistís eye for character and for a story is this book, written for children in the Landmark history series, but suited to readers of all ages.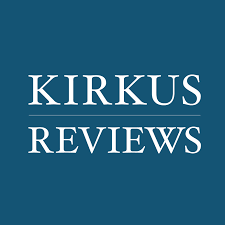 The Rise and Fall of Adolf Hitler
This is an important book recommended for every awakening teenager and guaranteed to capture and sustain profound attention from the first to the last page....
Please sign in to read Biblioguides Team reviews.
Find This Book
Search for this book used on: